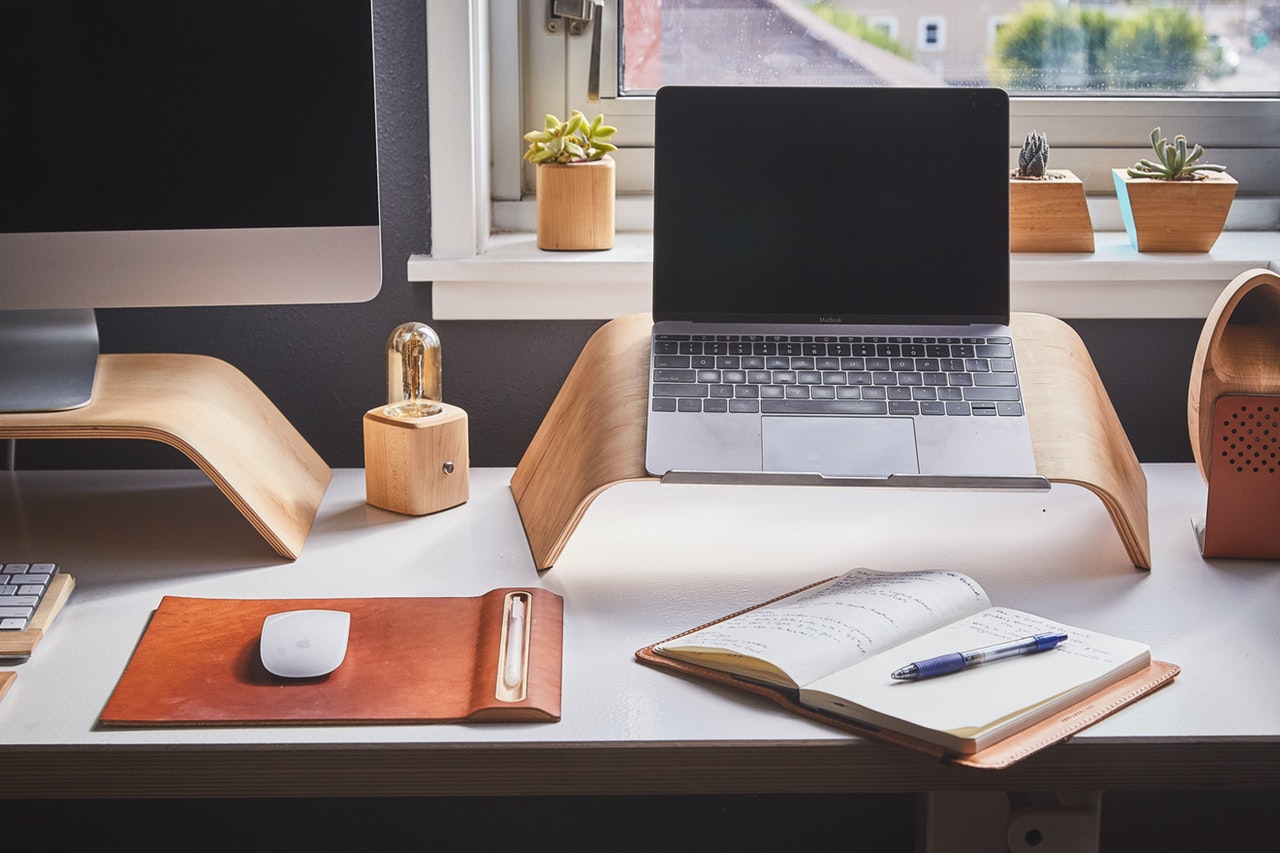 As the Coronavirus (COVID-19) spreads across the globe, more and more governments are advising people to stay away from crowds and public places to limit the spread of the infection. Such guidance has made business owners anxious, as the workplace is one of the most common ways that people come into contact with others.
Many business owners are struggling with the dilemma of doing the responsible thing and closing the office or staying open and trying to make ends meet. Staying open raises the risk of spreading infection, but widespread closures could seriously damage the global economy, making post-coronavirus life much bleaker.
Thankfully, remote working offers a solution. In 2019, 62% worked remotely. While remote working isn't an option for every company, there's a substantial amount of work that doesn't need to be done in the office. In this article, we're going to look at how you can prepare your employees for remote work and stay productive in 2020.
1.   Computers
Nine times out of ten, your employees will need access to computers to work from home. Depending on the device management controls/restrictions you have in place, there are two main options:
Allow employees to take computers home – If you already have employee laptops, then it makes sense to allow employees to use these from home. Desktop computers can be a little trickier as there is a higher risk of damage to hardware, but it's still possible to migrate.
Allow employees to use personal machines – Most, if not all, of your workers, will have their own devices, so using these for work is a natural choice. You can choose between using the machines directly or enabling remote access to work machines through Virtual Desktop environments.
2. Software
Software is the key to successful remote working. If your employees don't have access to the right tools, then they won't be able to do their jobs. Businesses that have already moved to the cloud have an advantage because users can already access cloud services from home.
You can access popular CRMs, ERPs, communications tools, and other cloud solutions, whether you're in the office or at home. With the right software, your employees can work from anywhere.
If you haven't moved to the cloud, then you can support remote access by allowing access with a VPN, permitting remote access to local desktops, or even by adopting cloud-based services. Choosing a cloud-service can be done on a short-term basis and then refined to a more robust setup later on.
3. Phones
Depending on your business, access to phones can be a big or small issue. If your employees use mobile phones most of the time, then you're almost good to go. All employees need to do in this scenario is to start taking calls from home.
On the other hand, if you regularly receive calls from customers on a mainline, you will want to have calls directed to people's personal devices or via the internet to their desktop devices.
4. Communication/Meetings
One of the biggest challenges of remote working is the reduced level of social contact. While working from home is great for working on a task undistracted, there are many problems we can resolve much faster when we can communicate with our peers. Encouraging and supporting staff to maintain communication is essential for getting the best results. You can do this by adhering to a few things:
Pick up the phone and call! – If you need to talk to someone, don't forget that they still exist even if they're not in the room!
Use team tools like Slack or Microsoft Teams – These are great tools for sharing knowledge but be cautious because they can also serve as a source of constant distraction. Encourage employees to stay disciplined during chats.
Use meeting tools like Zoom – Meeting tools are invaluable tools for scheduling meetings and communicating through video or voice chats online. Many solutions offer integrations with calendars, which eliminate back and forth via email.
5. Security
Security is a significant challenge that you can't overlook when it comes to remote working. Whether employees are in the office or working remotely, they always have the capacity to compromise sensitive information. If you're still working with them, then that means you already trust them to a degree.
However, when working from home, it's essential to educate your employees in security measures so that your data stays safe. Instruct employees to:
Only using secure/trusted networks.
Lock their computers any time they walk away from it.
Connect to cloud or remote services via a secure connection.
Have an up to date antivirus.
Clean personal machines before use.
Keep sensitive files in a consistent location on machines for easy removal.
Report any concerns immediately.
Use Technology to Unlock the Possibilities of Remote-Working
The abundance of technology solutions available gives you 101 different ways to support remote working. Network Overdrive has prepared to help clients during this time of uncertainty by partnering with Aryaka, to deliver clients a Secure Remote Access solution designed specifically for remote teams. The solution increases application performance, so remote workers don't get sidetracked by poor connectivity.
If it's a choice between closing your doors or adopting new tools to prepare for remote working, the latter is a natural choice. Now is a better time than ever before to get your enterprise ready for remote operations, and to give your employees some stability during this difficult time.
If you'd like help or advice on getting your business ready for remote working, please give us a call on 1300 368 928.