Ready to boost your productivity?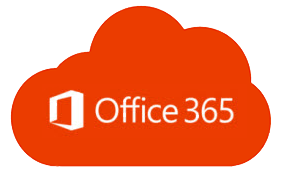 Is your business planning a migration to the cloud? Whilst there are plenty of benefits to using cloud technology, you'd want to make sure that the system you choose is healthy, secure and ready to meet your organisation's specific needs.
In addition to the applications you know and love, such as Word, Outlook and Excel, Office 365™ opens up a range of collaboration, document management and intellectual property protection services, previously too expensive for small and mid-size businesses.
What's more, Office 365™ offers improved security and collaboration opportunities, and enables your staff to work from anywhere at anytime.
Our Office 365™ migration service adds management, archiving and education to your service package, allowing your business to take full productivity advantage of the switch over.
What does our Office 365™ service include?
Experience how the dynamic tools in Office 365™ can help you and your team improve the way you communicate, collaborate and create, allowing you to:
Experience a single point of support
Access the latest desktop versions of Word, Excel, PowerPoint, OneNote, Outlook, Publisher, and Access (only available on certain plans)
Work across multiple platforms, including PC, Mac, Android, iPad and iPhone
Store, sync and share files with OneDrive for Business
Manage and monitor availability
Utilise SharePoint Online Administration
Access archiving and restoration services
Enjoy 99.9% uptime guarantee
I feel compelled to congratulate you and your team at NOD. The server installation and transition has been nothing short of seamless.
Your staff have been proactive and attentive when required… nothing is too much trouble.
It is a pleasure to do business, we feel like we have great support behind us, allowing us to focus on what we do best.
So much so, that at our conference, Friday afternoon, Rob, Brett and myself raised the question, has anyone had heard from NOD regarding the new server? We all hadn't and on making a phone call, to be told it's all done, apart from a few minor upgrades that needed to occur, was an impressive relief.
Mark Rogerson
Rogerson Kenny Business Accountants