The smart solution for intelligent businesses
Regardless of the size of your business, you want to be assured of the security of your computers and networks. The Network Overdrive team can ensure your business has around the clock firewall and virus protection, guaranteeing your network is free from intrusion, spyware and hackers 24/7.
See how well your IT Security is with this quick self-assessment
Many small business owners feel safe from attack, mistakenly thinking hackers only target large corporations. The fact is that many cybercriminals see smaller businesses as ideal targets due to their minimal security measures, and often use those smaller businesses to gain access to the networks of larger companies.
Security at all levels of IT is vital to ensure you aren't seen as an easy target. It isn't something you want to address once your systems have been compromised. Network Overdrive can assist, with integrated firewalls, network and desktop security solutions, virus protection, spam filtering, adware, spyware protection and much more services in Melbourne, Australia.
Business Security Facts:
Yes, you will be attacked, even though you're small
In fact, small businesses are attacked more than enterprises due to their lower security budgets and expertise, both of which equate to greater vulnerability.
Cybercriminals gain access to larger corporations through small business networks.
Security must be integral, not an afterthought.
UTM (Unified Threat Management) is no longer enough.
Wired & Wireless need common security policy.
Partnering with Network Overdrive means:
Installation and integration of firewall into the network
24/7 Protection, Monitoring and Threat Response of all access points to your network, offering complete security from outside threats
Endpoint Security anti-virus protection safeguards your network from viruses, worms, and other malicious code threats
Spam protection through message and e-mail filtering
Dedicated Security Team
Onsite support as needed
Integrated Security with Business Focus
Browse our Network And Desktop Security Solutions, Melbourne, Australia services: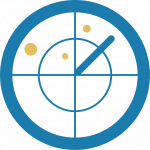 Network Overdrive understands the increasing threats faced by the SME community, and can offer the right solutions tailored to your company's needs. Small office technology
Visit page »
Network Overdrive's service has been exceptional, their fixed price model ensures that all contingencies are covered and they do not cut corners, they are genuinely prepared to meet our expectations and beyond. Their staff are professional and friendly, Tasman Group would highly recommend their service.
Ian McDowall
Tasman Group