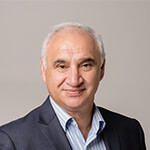 Join Mario Vecchio in an exclusive 1 Day Workshop for CEOs and senior executives to learn the 5 Ways to Profit from Technology.
Mario Vecchio
Mario has been able to succeed where many other Australian entrepreneurs have not. He started a small consulting firm called Progility and guided its growth to generate revenues in excess of $100m, then listed the company on the London Stock Exchange.
Hear how Mario did this, including his tips and short cuts to growth and profitability for businesses in the professional services and consulting sector. Apply these strategies to your own business in a small group environment and receive expert feedback from Mario.
Express your Interest here and we will send you more information, including when and where we have scheduled the next event.
Listen to the podcast
Fill in these details so we can send you more information.
BN: 48 087 643 687
Info: 1300 368 928
Phone: +61 (03) 8383 6660
Fax: +61 (03) 9012 4112
Email: [email protected]