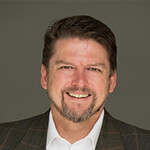 Join Greg Clarkson in an exclusive Book + 2-hour Workshop for CEOs and senior executives to learn the 5 Ways to Profit from Technology.
A Workshop focused on outcomes
The 2-hour workshop will be conducted either in your business or via webinar with up to 6 key staff covering the areas of Sales, Operations, People and Finance. The principles of the 5 Profit stacks will be applied to your current situation and clear highly relevant outcomes delivered.
A Word From The Author
'Strategic investment in IT allows you to reduce costs in one area and redirect those funds into money-making activities or directly to the bottom line; Then you can sell that efficiency and innovation to your customers as a form of value to them.'-
Greg Clarkson
Listen to the podcast
Fill in these details so we can send you more information.
BN: 48 087 643 687
Info: 1300 368 928
Phone: +61 (03) 8383 6660
Fax: +61 (03) 9012 4112
Email: [email protected]