The smart solution for intelligent businesses
Regardless of the size of your business, you want to be assured of the security of your computers and networks.
Many small business owners feel safe from attack, mistakenly thinking hackers only target large corporations. The fact is that many cybercriminals see smaller businesses as ideal targets due to their minimal security measures, and often use those smaller businesses to gain access to the networks of larger companies. 
Partnering with Network Overdrive means:
Security at all levels of IT is vital to ensure you aren't seen as an easy target. It isn't something you want to address once your systems have been compromised. Network Overdrive can assist, with integrated firewalls, network and desktop security solutions, virus protection, spam filtering, adware, spyware protection and much more services in Melbourne, Australia.
The Network Overdrive team can ensure your business has around the clock firewall and virus protection, guaranteeing your network is free from intrusion, spyware and hackers 24/7.
We found the workshop provided a different insight to the way in which IT touches the various aspects of our business. Being able to identify and rate the current level of service provided by various existing systems was very valuable.
Network Overdrive has had the effect of significantly reducing the internal effort and time spent managing our IT systems and reacting to IT related problems.
Your staff have been proactive and attentive when required… nothing is too much trouble. It is a pleasure to do business, we feel like we have great support behind us, allowing us to focus on what we do best.
Browse our Network And Desktop Security Solutions, Melbourne, Australia services: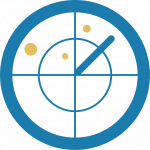 Network Overdrive understands the increasing threats faced by the SME community, and can offer the right solutions tailored to your company's needs. Small office technology needs are increasing To support employee mobility, many small offices are adding wireless and enabling BYOD – technologies that have traditionally been confined to larger enterprises. These new technologies add
Visit page »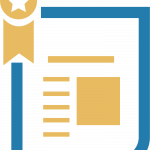 Achieving Payment Card Industry Data Security Standard (PCI DSS) compliance for your business can be a tricky road to navigate, but Network Overdrive can get you there so you can get on with running your business. All of your PCI-DSS requirements met We can provide you with: PCI Assessment Services. Assess your Cardholder Data Environment's
Visit page »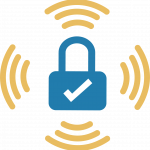 Stop wrestling with sticky notes, spreadsheets or personal password managers and start using a system designed for business. Introducing Network Overdrive Managed Password solution. We call it 'mypass' We can provide your company with a secure slice of our system or install and manage a dedicated password server just for you. With our solution you
Visit page »
Here at Network Overdrive, we strive to not only help businesses uncover this lost value but also to power their profit through holistic and proactive I.T strategies. Contact us today to transform your I.T.
BN: 48 087 643 687
Info: 1300 368 928
Phone: +61 (03) 8383 6660
Fax: +61 (03) 9012 4112
Email: [email protected]