Where I.T. meets sustainable business goals
We deliver strategic initiatives that actively improve business I.T. alignment and I.T. effectiveness.
As your trusted I.T. advisors, we assist in the management of existing I.T. infrastructure while providing strategic I.T. initiatives that further enhance business operations and growth. We are able to quickly respond to rapidly shifting business climates and deliver solutions that are tuned to the needs of your businesses as a whole.
This involves a thorough planning process. It is our goal to keep you ahead of the technology curve by integrating the process with your business schedule, and refresh plans as needed to keep pace with rapid changes in the I.T. industry. Simultaneously, we aim to help you achieve the highest return possible on every initiative and focus area.
Long term health and success
As a basis for providing advice and future-proofing your business, we use the CMMI model and I.T.I.L. standards.
What you can expect:
A quarterly face-to-face meeting to discuss the role of I.T. in your business
Assessment of your business I.T. capabilities against a long-term process improvement model
Advice on step-wise cost-effective I.T. improvements
Advice on I.T. standards e.g. I.T.I.L.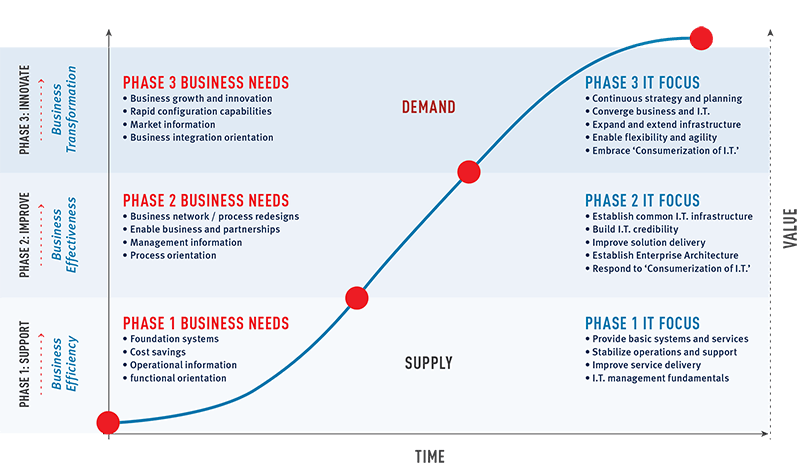 Here at Network Overdrive, we strive to not only help businesses uncover this lost value but also to power their profit through holistic and proactive I.T strategies. Contact us today to transform your I.T.
BN: 48 087 643 687
Info: 1300 368 928
Phone: +61 (03) 8383 6660
Fax: +61 (03) 9012 4112
Email: [email protected]
We found the workshop provided a different insight to the way in which IT touches the various aspects of our business. Being able to identify and rate the current level of service provided by various existing systems was very valuable.
Network Overdrive has had the effect of significantly reducing the internal effort and time spent managing our IT systems and reacting to IT related problems.
Your staff have been proactive and attentive when required… nothing is too much trouble. It is a pleasure to do business, we feel like we have great support behind us, allowing us to focus on what we do best.