Network Overdrive is a Managed IT Service Provider for small to medium sized businesses with more than 20 employees. We specialise in helping professional services businesses that can't afford to lose valuable time due to underperforming systems, to drive productivity and profitability using technology.
For every $1 you invest in your IT, we can help you demonstrate a direct link to revenue generation and cost reduction outcomes.
Please listen to the following podcast to learn how. Otherwise book a 2-hour workshop to have it customised for your own business.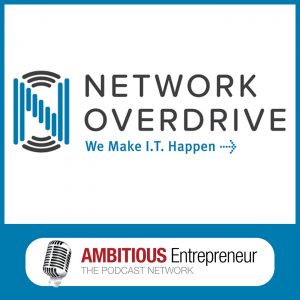 Most businesses consider technology to be a cost to their business. However, according to my guest, with the right systems and when everything is set up correctly, technology is NOT a cost – but an investment, and he's able to demonstrate how for every $1 invested in your IT, there is a direct link to revenue generation and cost reduction. How? Joining me on today's show is Greg Clarkson, CEO of Network Overdrive. Network Overdrive
Read More »