Network solutions you can trust
Let Network Overdrive ensure your business remains networked, connected and secure.
From Internet access and voice management, messaging and email services, and network monitoring and remediation, browse our services and get in touch with our I.T. technicians to get your network up and running flawlessly.
Why partner with us?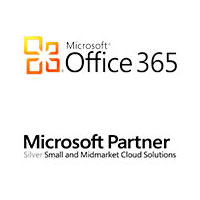 Next steps...
Find out how we can help your business.
1300 368 928
call us now
Book in your free IT consultation today.
contact
What our partners say
Bynorm is a national company with a Distribution Centre in every state of Australia. We appointed Network Overdrive to manage our network in 2010 and we are very impressed with the results.

The key features of their service has been:


Successful implementation of complicated IT projects such as Head Office relocation and a Nation-wide Network upgrade
Centralised Helpdesk and Desktop Management
Onsite Support in every capital city
Remote IT support for Laptops and SmartPhones
Fixed cost service delivery
Cost-savings initiatives such as re-engineering the telecommunications contracts for maximum efficiency.
One stop shop and Vendor Management Services
Their staff are fast, friendly and professional. I have no hesitation in recommending Network Overdrive to any company looking to improve how their computers, printers and remote workers operate anywhere in Australia.


Geoff Atkins